06 Dec

Meet the Owner- Sophie Reynard from The Sorting Office

Today we are chatting to Sophie Reynard from The Sorting Office in St.Agnes. The Sorting office will be open on the evening of the Christmas Market serving up their delicious food and drinks.

Be sure to grab one of her legendary Biscoff Hot Chocolates for a very special Christmas Market price of £2!!! We certainly will be!

Sophie, thank you chatting to us today,

Can you describe your business in 3 words?

Coffee,cosy, homely

How long have you been trading?

6 1/2 years

What is your favourite item that you sell or make?

Oat milk flat white

What are your 3 top tips for someone wanting to start their own business?

Put in the hard graft at the beginning and it will pay off in the end.

Get to know each customer and remember their name.

A smile goes a million miles!

Describe your dream afternoon away from your business.

Probably a spa day on my own where I can relax and sleep all day!

What are your top 3, favourite films?

Elf

Dirty Dancing

Any Marvel film.

What is your favourite season in St.Agnes Parish and why?

September is my favourite month. The village quietens down, everything slows down and it is usually sunny and warm. It's like a wave of calm washes over the village and we get to enjoy a quieter beach whilst the weathers still nice! People slow down and we get to chat to our regulars and locals properly again.

What are you asking for from father Christmas this year?

A waterproof coat so I can take my new puppy for long rainy walks over winter!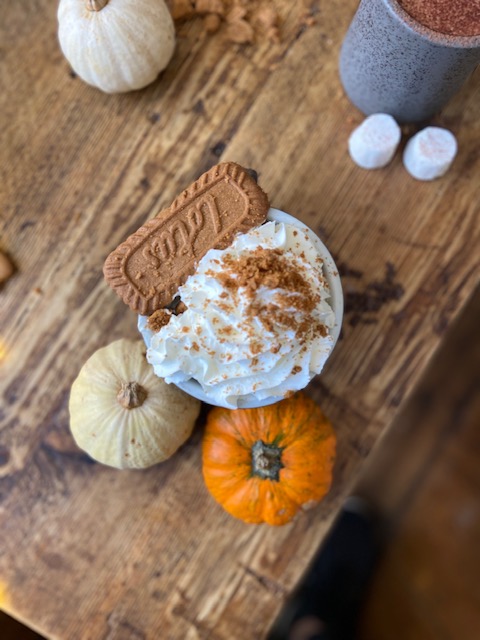 Find Sophie at The Sorting Office, Churchtown, Saint Agnes TR5 0TE or @thesortingoffice on Facebook and Instagram.