26 May

Kid Friendly St Agnes Parish!

We are really lucky in St Agnes Parish that we have lots for families to do and places to go year round. Whether it's rockpooling with toddlers or the best places to eat, we've got you covered!

Making the most of our beautiful beaches

We are blessed with four beautiful beaches in the Parish, which provide endless entertainment for young and old alike. Chapel Porth, Porthtowan and Trevaunance Cove are easily accessible for families with nearby toilets, car parks and places to eat. They are also more importantly covered by RNLI Lifeguards throughout the summer months. Trevellas is a much quieter beach, more difficult to get to with a small carpark, no lifeguard cover and no toilet facilities. Our guidebook app includes everything you need to know about each beach.

While you are at Trevaunance Cove you can take surfing lessons with Breakers Surf School or go on kayaking adventures with Koru Kayaking. St Agnes business SUP in a Bag gives SUPing tours throughout Cornwall, including within the Parish. Grab some food while you are there from Breakers Beach Café or the Driftwood Spars pub.

The Cove is also well known for its rock pooling, a favourite pass time for those of all ages. Have a look at the Cornish Rock Pooling website to understand more about these fascinating parts of the beach.

Porthtowan also has surf board hire from Tris Surf Shop, as well as plenty of great places to grab some food.

To find out more about the beaches and their amenities, tide time access and surf reports, as well as places to eat and drink nearby, try our St Agnes Parish App
Kid friendly places to eat
For a small part of Cornwall, we are lucky enough to have some of the best and most varied places to eat! And so many of our local businesses are incredibly child friendly – whatever type of food your family fancy.
Genki is a popular spot with both locals and visitors alike. On the walk down Quay road towards Trevaunance Cove, Sarah and her team serve up great food – everything from smoothies to waffles and nachos. Sit in the sunny gardens or take it away, ready for the beach.
For picnics, Rustic Cakes are putting together beach picnic boxes, which can be picked up from their depot in Railway Yard. St Agnes Bakery is full of delicious food to grab as you walk through St Agnes village.
Just outside of Porthtowan, Mount Pleasant Eco Park is a brilliant place for families. The café serves up great food and the park itself holds events throughout the year – many based around music and the environmental ethos of the park. Reggae Roast is a popular family event that is well worth changing up your normal Sunday lunch for!
If your children are a little bit older, they'll love the cool vibe of Wheal Kitty and the businesses that overlook the village. With the likes of Finisterre and Surfers Against Sewage based there, you can grab a coffee at Open Surf while looking at the boards or go for a delicious lunch at the family friendly Canteen.
All of the pubs in the Parish are family friendly and many have children's menus, as well as GF and vegetarian/vegan options.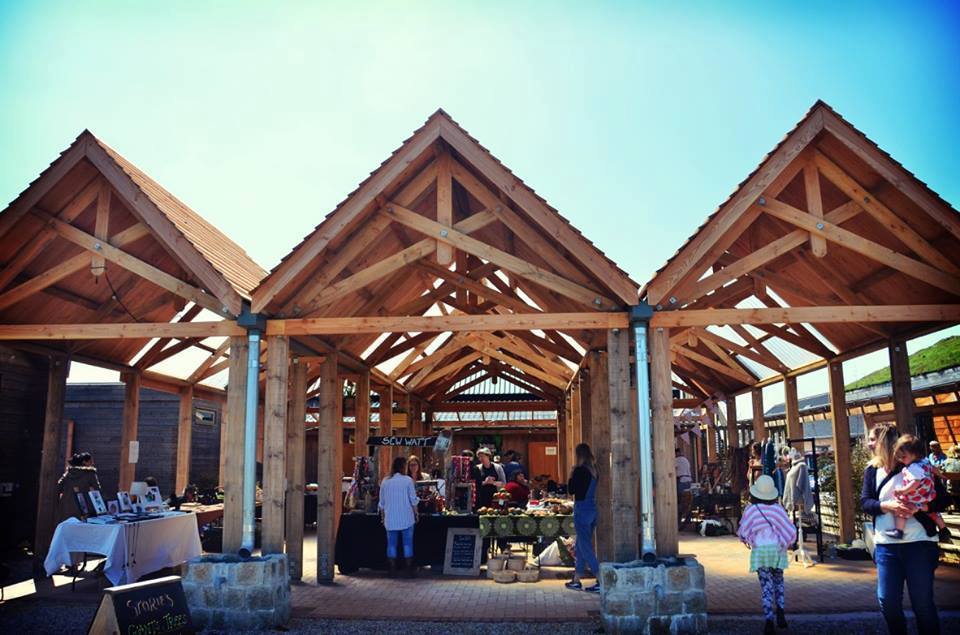 Playgrounds and other places to visit
Mount Hawke, Porthtowan and Blackwater all have playgrounds for children and St Agnes has both Goonown Playing Fields and West Kitty playground, which is situated behind the shops in Churchtown.
If you are looking for a day of adventure and exploring with little ones, Wheal Coates and St Agnes Beacon are great spots to visit. You can walk from the village or drive at park at the St Agnes Head car park or the National Trust car park and spend time walking around the old mining structures (or magical castles, as they are called in our house).
Mount Hawke Skatepark is one of the UK's longest running indoor skate parks and is on the road between St Agnes and Mount Hawke. They run sessions for children of different ages, as well as open sessions for board, scoot and bike and you can book here.
The ATV Centre at Blackwater is the UK's biggest ATV track and anyone can ride their quad bikes from the age of 6 upwards.
Further afield
Truro is only 7 miles away from the Parish and as the only city in Cornwall, houses the Royal Cornwall Museum, the spectacular Truro Cathedral and many of the county's best shops. From here you can grab a train down to Falmouth or get on the ferry that runs to St Mawes and Falmouth.
Newquay is well known for being child friendly and the area around Newquay Zoo has grown into its own kiddie wonderland. Everything from a skate park, pedaloes, play park, trampoline centre and the Waterworld swimming complex means that you can simply park up and enjoy your day with everything in one place.
If the sea is rough on the North Coast, making water activities difficult, you can always head over to the Helford River for SUPing, boat cruises and kayaking adventures with Koru Kayaking. This beautiful river and its surrounding area is a striking contrast to the rugged North Coast and well worth a day trip.