27 Nov

Shop Local this Christmas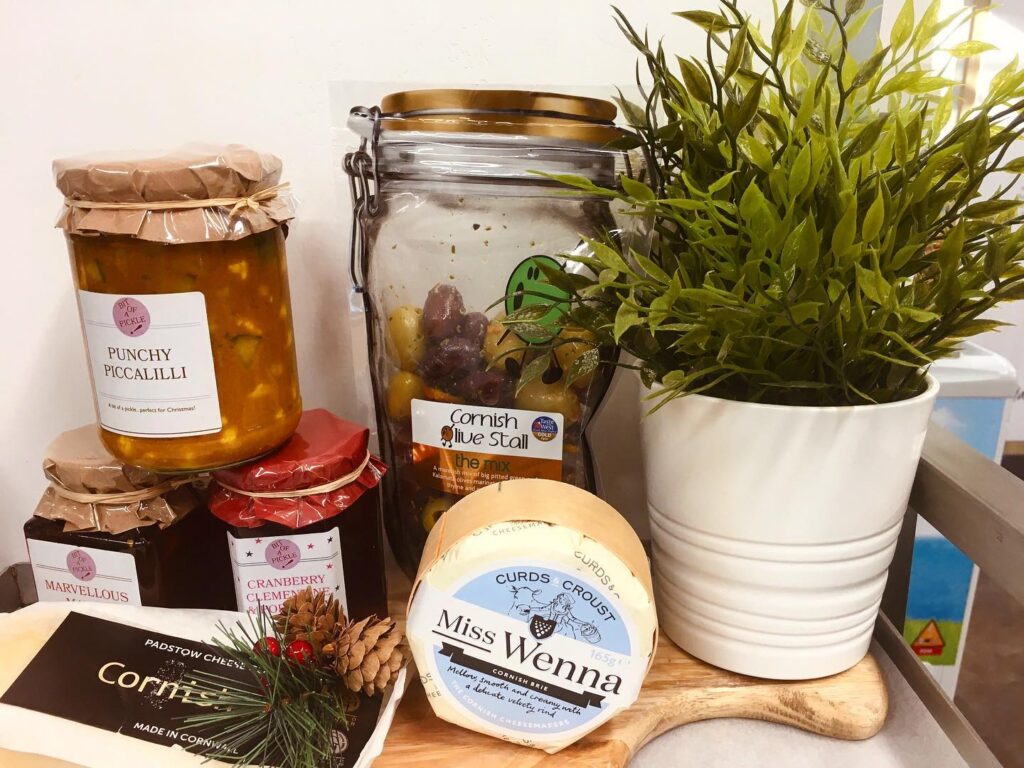 Christmas is less than a month away and with everything that has happened this year, many of us can be forgiven for having avoided Christmas shopping, or moved to shopping online.
But with businesses expected to reopen on the 2nd December and lots of options to buy locally online, perhaps now is the time to support the local businesses that have lots of wonderful gift options for both friends and family, whether you live in the Parish or enjoy visiting and supporting them throughout the (normal!) year.
So we've put together a list of some of the best gifts from our St Agnes Chamber of Commerce member businesses, to make this Christmas that little bit less stressful!
Shop Locally
Churchtown Arts
If you haven't walked past Churchtown Arts in the last few weeks, be sure to make a stop to see their wonderful Christmas window displays. Selling everything from advent calendars to jewellery to children's books and toys, having a look around this shop never fails to inspire ideas for gifts for all the family. Their Instagram posts are a great place for inspiration and you can also order online but they should be open from the 2nd December.
Mount Pleasant Eco Park Christmas Market
The Eco Park at Porthtowan have been busy organising lots of COVID secure events ready for reopening, including their annual Roots Culture Christmas Market, running between the 4th-6th December. Held under a stunning covered atrium and inside a timber framed barn. With over 35 stalls selling a breath-taking range from jewellery, recycled crafts, pottery, clothing and skincare to plants, felt hats, music, books and so much more.

Featuring a giant tipi with fairy lights and a fire pit so you can sit down to enjoy the delicious vegan and veggie food from a variety of street food vendors. Wilder Allotment Kitchen will be open serving a delicious array of food and drinks, while the Eco Park bar will be warming your soul with mulled cider and local drinks.
Finisterre
A gift from local company Finisterre is always a sure bet for Christmas and my husband will often find one of their vouchers under the tree! But if you buy from the certified B Corp during the last weekend in November, Finisterre will donate £2 to buy 8 meals to help feed vulnerable people in the South West through FareShare.
Food, Drink and Baked Treats
St Agnes Bakery
Visit the award winning bakery for all your handmade breads, cakes, pastries, pasties and sausage rolls and festive treats. Christmas hampers are available, made to order. Gift vouchers now available and there is free local delivery.
They've kept us fed as a community during lockdowns and have even provided 'Cake for the Community', sending cakes to those nominated as helping during tough times.
Rustic Cakes
Suzy's cakes are now part of local legend, with her supplying her incredible bakes to many local businesses. As well as being able to drop into her bakery at the Railway Yard on the edge of the village, you can also now get them delivered to your nearest and dearest by ordering online!
Sorting Office
The Sorting Office coffeehouse is staying open throughout lockdown and the lead-up to Christmas for takeaways only, selling festive hot drinks, cakes, pastries, buns, fresh Da Bara bread & daily bagels. They also have number of retail items for sale such as reusable coffee cups, bags of coffee beans, coffee pods & vouchers. Sophie's Christmas displays are always lovely and popping in is always a festive treat!
Driftwood Spars Brewery
Stock up on locally brewed beer for the festive season, or even surprise a loved one with a gift pack. They have over 10 beers in stock in bottles, cans and mini kegs. Head down to the brewery shop Tues-Sat 12-5 or order online www.driftwoodsparsbrewery.com
Cornish Pizza Company
The Cornish Pizza Company are a great option in the run up to Christmas if you are too busy to cook, but they also sell some great beers and wines for gifts. They also offer gift vouchers, which if I may say is an excellent gift after receiving one after the arrival of our son!
Eating, Drinking and Being Merry!
Driftwood Spars Pub
Something that has been really missed with lockdowns and restrictions is simply popping into the pub for food and drink. So as we look to 2021, there is no better way to support your local pub than buying a voucher to use. So treat your friends & family to a voucher from the Drifty this Christmas. There are £10, £20 or £50 that can be redeemed against food, drink or accommodation. Give them a call on 01872 552428 (option 1)
Beacon Country House Hotel
The Beacon Country House Hotel is a great place to enjoy the run up to Christmas, or to base yourself for a break. They currently have a murder mystery night on the 12th December that would be a great treat for the festive season, as well as Christmas breaks and private group bookings (for when we are allowed to meet up!)
Rose In Vale Country Hotel
December is a little different this year and they are opening our doors just for the five days of Christmas. Join them for a relaxed and traditional Cornish Country House Christmas with their four night Christmas Break or treat someone else with a gift voucher from their website.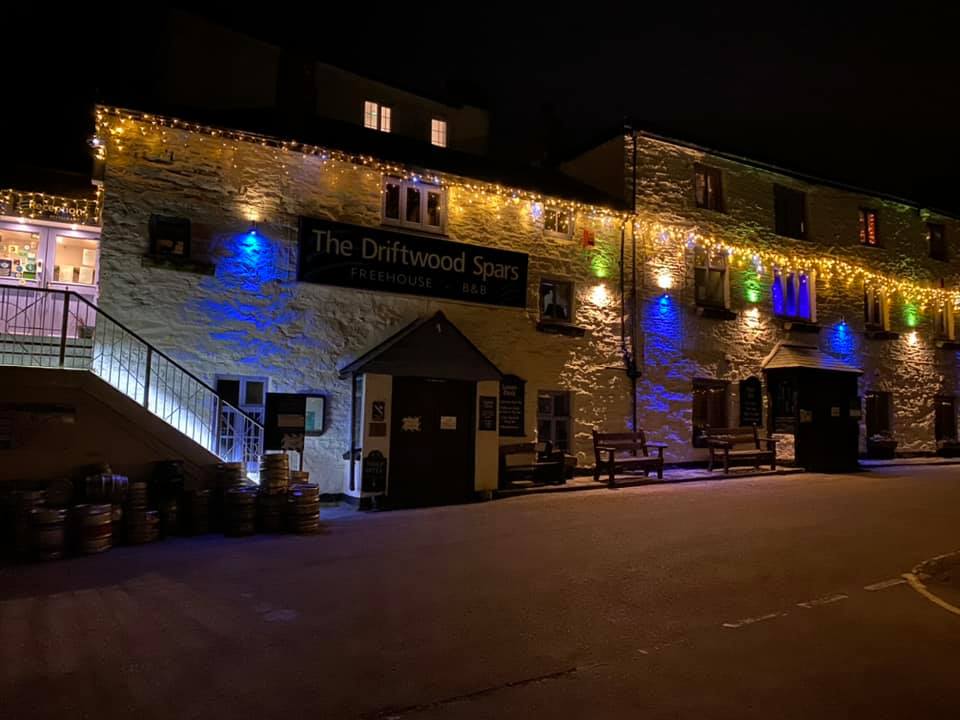 Art and Prints
We are so lucky to be able to have a number of talented artists locally, so if you want to give a loved one a gift to treasure, there are lots of options available.
Jo Polack
Jo's work encapsulates the local flora, fauna and wildlife of our area and it is perfect as a gift for both those in the Parish or to remind someone of sunny days looking in rockpools. Jo is still working from her St Agnes studio, on a appointment basis, but you can also contact her for commissions, buy gift vouchers and artwork. You can also see Jo's artwork in the Driftwood Spars Pub.
Celia Creeper
Celia's stunning artwork can be seen in her Loft Studio behind Churchtown Arts, or on her website www.celiacreeper.co.uk Selling both original artwork and prints in a variety of styles, you can also currently see it in the flesh in the window of Taste Restaurant. If you aren't sure what your loved one would like, Celia also offers gift vouchers. She'll also wrap any gifts for you as part of her free gift wrapping service.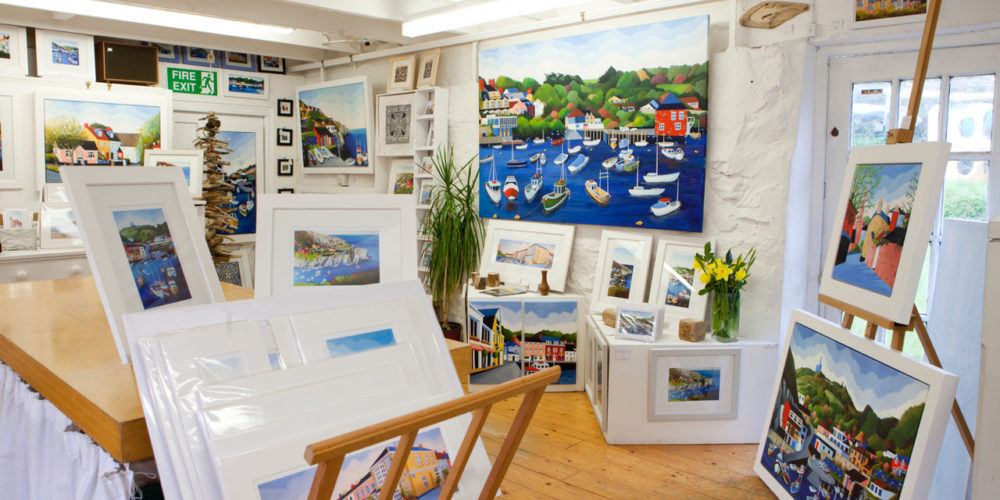 Activities
Koru Kayaking
Hetty and Tom will be running Koru Kayak Adventures on the Helford on mild days this winter and starting their Koru Kayak Adventures from St Agnes again next April 2021. Customers can book these through the website www.korukayaking.co.uk or call 0779 4321 827.
The online shop is open with Koru gift vouchers, merchandise (2021 Wall Calendars, Neck Warmers, t shirts, caps, beach ponchos, rash vests), and festive offers or you can order over the phone T:0779 4321 827 and emailed, posted, or picked up in St Agnes.
SUP in a Bag – Paddle Board Tours & Holidays
Treat a special person to a memorable experience, enjoying Cornwall's spectacular coastline. Last year they launched from over 20 locations. Lots to choose from Learn to SUP, SUP Safaris, Family Fun or a SUP & Camp. Suitable for all abilities. Personalised Gift Certificates available.
Start to Stitch
Start to Stitch is a sewing school and blog based in Mount Hawke. Owner Annie Lucas is passionate about sharing her love of sewing and its benefits for mental health (and the environment) through her online courses, face to face classes and Facebook community Kernow Sewcial.
Her website is packed inspiring makes and tips for sewing, with free patterns and workshops too. She has a little online shop too – selling handmade heirloom sewing tools turned from sustainable or repurposed wood sources as well as patterns.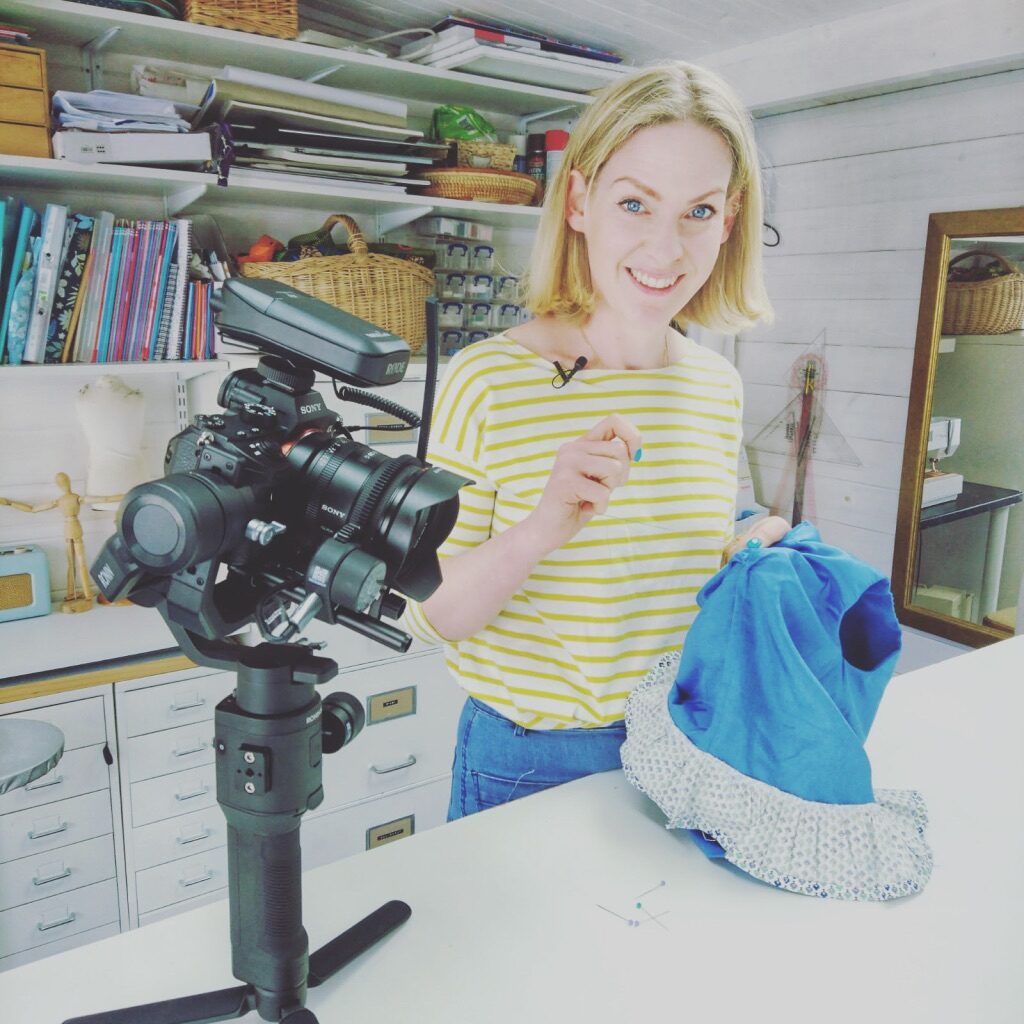 Support Local Charities
Surfers Against Sewage
SAS have not let 2020 stop them from moving forward on their mission for ocean activism, and you can support them as part of your Christmas shopping! Selling everything on their website from stocking fillers to their famous hoodies, you can help support a worthy cause whilst giving great gifts
You can also donate directly, which can in itself be a great gift for those who love the sea.
RLNI
This year really hammered home how much we rely locally on the RLNI, both as locals and visitors, when they weren't able to watch our shorelines in the same way that they usually are able to. So supporting them via their shop or donations this Christmas is a great way to say thank you
St Agnes & Porthtowan Surf Lifesaving Clubs
We couldn't mention the RNLI without giving these guys a shout out, with volunteers stepping in to patrol the beaches back when the RNLI were unable to. Not only this, they have also ensured that Parish children have been able to carry on with their lifesaving training this year when many other activities have been cancelled. You can also support St Agnes club with club membership and they also have some items to buy.